Partner with Access Communications
We are importers, manufacturers and wholesalers of plugs, sockets, cables, adaptors and tools for Power, Telecommunications, Computer and Data products and installations. Access Communications Pty Ltd is 100% Australian owned, operating from offices located in Sydney, Melbourne and Brisbane. We manufacture and distribute an extensive range of telephone, data and computer communications line cords, plugs, sockets, adaptors, power supplies and accessories for the Australian and international markets.
Technical Reference Documentation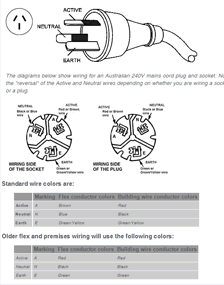 Our technical reference documentation is available fo your convenience.
The information provided by our technical reference section is believed to be accurate and Access Communications Pty Ltd shall not be liable for any loss, liability, claim, cost or expense resulting from or in connection to any information provided by our technical reference section.
View Technical References
Catalogue - 9th Edition
Welcome to the 2016 Edition of the Access Communications catalogue. This catalogue includes all of our existing range, as well as a number of new products across all product categories, including Cat-6A patch leads, cables, cabinet accessories, test tools and power supplies. To receive a printed copy of this catalogue please contact our sales office or click on the link.
View Catalogue
Download Catalogue